01/31/2020
How Vaping Can Affect Your Cardiovascular Health
Often referred to as "Vape pens," "Juuls", "e-cigs," or "hookah pens," e-cigarettes come in many shapes and sizes. Invented as a safer alternative to smoking cigarettes, e-cigarettes are battery-operated, handheld devices that are meant to replace the act of smoking a cigarette. The term for the use of e-cigarettes has been coined "vaping" due to the aerosol, or "vapor" that is produced when the e-liquid is heated to a high enough temperature within the device. The liquid in e-cigarettes usually contains a combination of nicotine, solvent carriers, flavors, and other chemicals.
For adults who are trying to quit smoking, vaping can be a safer alternative to smoking conventional cigarettes. Even though these electronic nicotine delivery systems (ENDS) could decrease the risk of cancer in regular smokers, other health hazards associated with vaping have been unclear until now.  The CDC and the U.S Food and Drug Administration (FDA) are investigating what is now being called a national outbreak of lung injury associated with e-cigarette use. As more research is being done regarding the dangers of vaping, recent studies have also shown that the use of e-cigarettes could pose fatal risks to the heart health of vape users.
Vaping Trends in America
Since being introduced in 2007, vaping trends are estimated to have increased by nearly 14-fold in just the last decade. Now used by an estimated 1 in 20 Americans, e-cigarettes have become a rising public health concern mainly due to their alarming popularity among teens and young adults. In 2018, the FDA estimated that 3.6 million middle and high school students consider themselves e-cigarette users. Due to the convenience of e-cigarettes along with their seemingly harmless nature and tasty flavors, teens and young adults who had never previously smoked cigarettes or used tobacco products are becoming addicted to vaping at an alarming rate. Despite growing health precautions associated with vaping, the market continues to grow. There are currently 460 brands of e-cigarettes and over 7,700 flavors.
Even though e-cigarettes lack the harmful carcinogens that are present in normal cigarettes, the chemicals and nicotine levels in the e-liquids may pose an even deadlier threat. In a study led by researchers at the Stanford School of Medicine, the levels of nicotine in individuals' blood were compared between those who had vaped e-cigarettes and those who had smoked traditional cigarettes. After the two groups smoked for 10 minutes at a constant rate, the same levels of nicotine were present in both group's blood samples. When smoking an e-cigarette, it is much easier to expose yourself to higher levels of nicotine in a shorter period of time without knowing how much you are ingesting.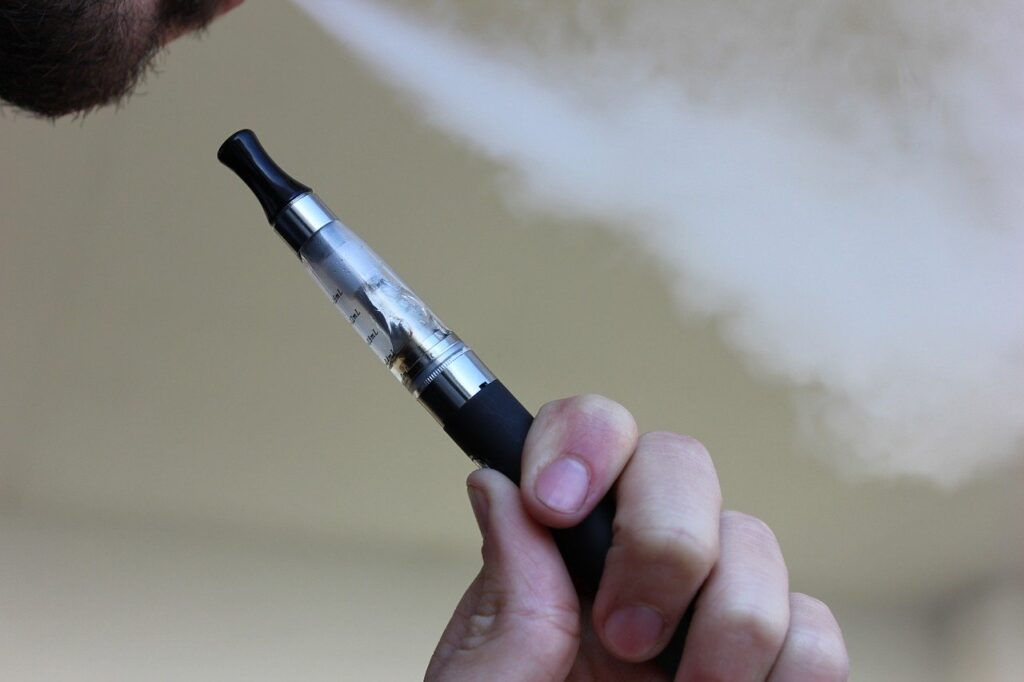 Vaping and Cardiovascular Health
Data presented at the American College of Cardiology's 68th Annual Scientific Session revealed shocking new heart side effects that come with frequent e-cigarette use. New research shows that those who use e-cigarettes are 56% more likely to have a heart attack and 34% more likely to have a stroke than those who don't. Rates of coronary artery disease and blood clots were also higher among those who vaped.
A further analysis of this data also showed that regardless of how frequently someone uses e-cigarettes, they are still more likely to suffer a heart attack or develop coronary artery disease. Smoking cigarettes and vape pens both cause high blood pressure as well, which is the leading cause of stroke. For adults monitoring high blood pressure, one of the first recommendations doctors give is to stop smoking. Young people can have high blood pressure too and sometimes don't even know they have it until later in life.
Studies Show a Clear Link
With a risk of heart failure higher than 50 percent, e-cigarette smoking clearly carries some heavy heart risks. The e-liquids that are present in e-cigarettes also contain chemicals that are toxic to the endothelial cells that line the interior of blood vessels and play an important role in heart health. A recent study found that when exposed to the e-liquids in vape pens, the endothelial cells died and were unable to form new vascular tubes. The severity of the damage seemed to vary depending on the flavor of the e-liquid.
Researchers evaluated six of the most popular vape flavors and found that, even in e-cigarettes that don't contain any nicotine, the cinnamon and menthol flavored vapes were significantly more harmful to blood vessels than the other flavors.
To learn more about taking care of your heart health, visit our team of experts at CVG today.