05/22/2020
Is Medicinal Marijuana Safe for Patients with Heart Problems?
Since marijuana became legal for recreational use in Colorado and Washington state in 2012, more states in America have made it legal to use the drug for medicinal and recreational use. As a result, researchers have been scrambling to understand how exactly marijuana interacts with the human body in the long term, and how it interacts with specific medications and health conditions. For the most part, your doctor will always do their best to let you know when your medication could interact negatively with a common food or drug you're likely to encounter in everyday life. Whether it's grapefruit and cholesterol medication, insulin and alcohol, or just a medication that might make it less safe to operate a motor vehicle, it's always in your doctor's best interest to prepare their patients for any issues they might encounter.
A recent study has found that over 2 million of the 89 million Americans who use Marijuana regularly have some form of heart condition, meaning that there is already significant overlap between these two groups.
Possible Marijuana Risks
The most alarming prospect of high Marijuana usage is an increased potential for stroke. There has been some recent research that suggests that the risk for stroke among young Marijuana users (those under the age of 45) is significantly higher than those who don't use the drug. It's still unclear whether the findings will be verified by other studies however. The primary researcher of the study, Dr. Krupa Patel, has noted that there isn't yet any information that creates a causal link between stroke and marijuana usage. Her study only found an association between usage and an increased stroke rate.
According to the CDC, there isn't a strong case for healthy adults avoiding or not avoiding marijuana. It's known that there is not a strong link between marijuana use and the development of certain cancers. It's also known however, that when marijuana is smoked, irritants are ingested alongside the desired compound, tetrahydrocannabinol (THC). These irritants have the potential to irritate the cardiovascular system, which makes it difficult to weigh the benefits of the drug with its potential harms.
Vaping has been shown to cause serious health risks, and it's an activity associated with marijuana usage. Vaping synthetic or designer liquids has been shown to be dangerous, and is not recommended for marijuana consumption. As always, it's best to consult a doctor or cardiologist if you're worried whether your heart is healthy enough for regular use.
What We Know About Marijuana and the Heart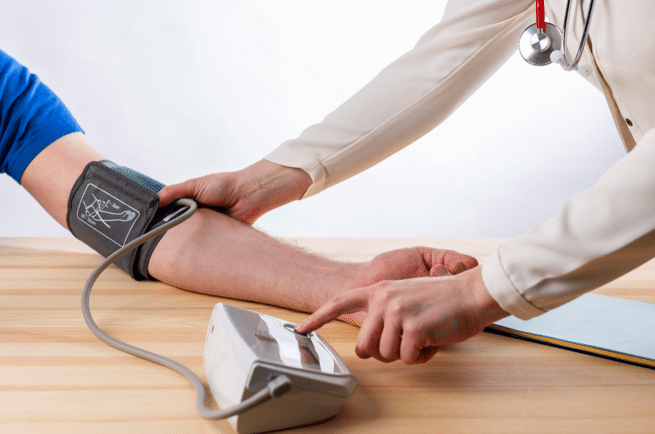 Using marijuana has a strong effect on a person's blood pressure. Shortly after smoking the drug, systolic blood pressure and pulse pressure increases, which leads some researchers to believe that there is an increased risk of a cardiac event within the first hour of using the drug. While there are recorded cases of this occurring, the blood pressure increase that smoking marijuana causes is within what a person might experience in the course of a regular day, as a result of becoming excited or engaging in exercise. Increase in pulse pressure can indicate a stiffening of the arteries that lead to heart failure down the line, but there isn't yet an indication that the pulse pressure that results in marijuana use could indicate something similarly harmful.
Another study found that there might be a long-term effect of lowering a person's blood pressure if they engage in regular marijuana usage. The key takeaway from this, is that marijuana has been noted to affect blood pressure, and fluctuations in blood pressure can be a cause of heart events, especially in patients with existing heart conditions.
Blood Pressure Education
In light of Blood Pressure Education Month, be sure to talk to your cardiologist before consuming marjuana if you are hypertensive. Be sure to get your blood pressure checked regularly regardless of your medical status and age. If you have concerns about methods of pain management, don't hesitate to ask a health professional. At CVG, your comfort is our number one priority, and we'll make sure to find a plan that best suits your lifestyle. We offer a full range of services to ensure you're getting the best quality care.